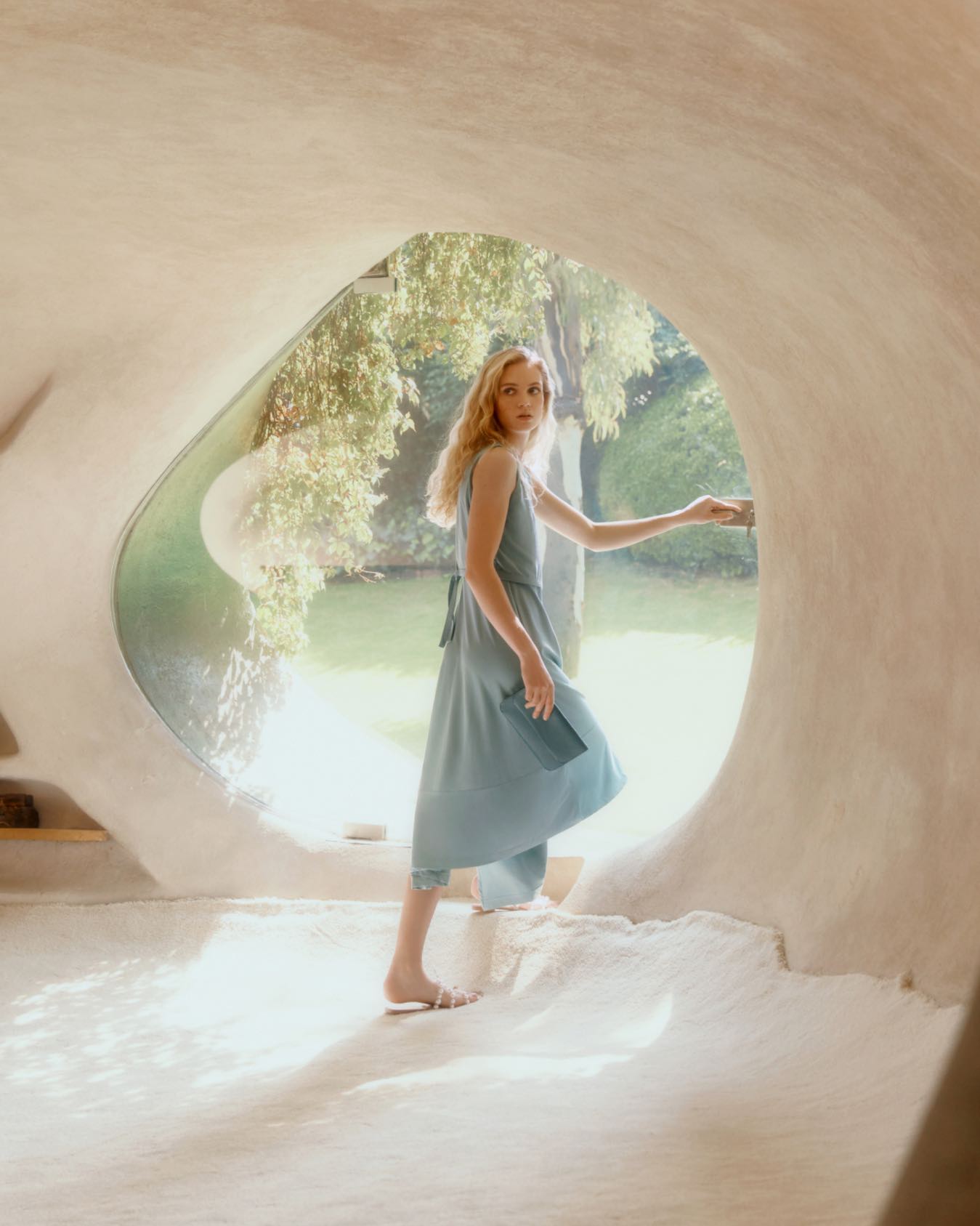 The fashion industry is a major culprit for global carbon emissions. They are also indiscriminate in their use of materials. Even the materials used by the majority of them are not environmentally friendly. However, some brands within the industry are bucking the trend and applying the principles of sustainability where others won't. We have done the groundwork on these eco friendly clothing brands, and this is what we have for you.
15 Best Eco-Friendly Brands
There's no shortage of eco friendly clothing brands in the world, but within the fashion industry, it might be especially difficult to maintain such a status. For one, you would have to forego the use of certain materials. That said, eco-friendly brands are worthy of much praise and recognition. In that light, here are our top 15 clothing brands that are eco-friendly.
1. Reformation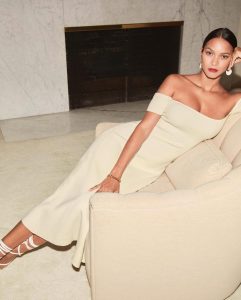 Reformation started out in a small Los Angeles storefront in 2009. The founder, Yael Aflalo, began his foray into eco-friendly clothing by touching up vintage clothes in his store. Today, the brand is home to collections spanning jeans, chic dresses, loungewear, etc.
The brand identity is not focused just on sustainability but on providing sustainable and elegant female wear. In this light, they are deeply ethical in sourcing fabrics and their production processes. Women come in many sizes, though, and the reformation clothing brand provides clothing in many sizes to meet the demand.
However, while the quality of their apparel can be questioned, the prices might be considered prohibitive for many. Still, they are a brand worth checking out if you're on the lookout for eco-friendly clothing brands. Read our in-depth Reformation review.
2. Pact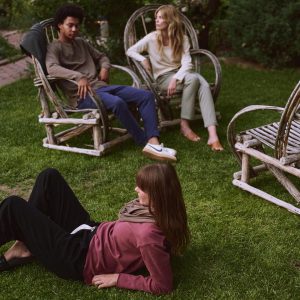 There's nothing subtle about the goals of this brand. The first line on their website indicates their mission, and it's a very lofty one. The title of "Earth's Favorite Clothing" might seem difficult to live up to, but Pact strives to make that title a reality.
It all starts from their fiber, though. The brand uses cotton, organically-grown cotton. This means no toxic chemicals, less water, and natural farming methods. As a result, the soil is spared much damage, and water sources are better managed. Pact products have an Organic Certification from GOTS (Global Organic Textile standard) to confirm this.
Nevertheless, sustainability extends beyond just growing eco-friendly crops. Thus, the brand also considers the other pillars of sustainability. Their Fair Trade Certified Seal indicates their commitment to their workers and suppliers.
Pact is committed to being a cheap, eco-friendly clothing brand. Still, it realizes that more can be done (though their products would be more expensive). So, they offer thoughtful packaging and provide the option for customers to further benefit the atmosphere by reducing their carbon footprint.
3. Sezane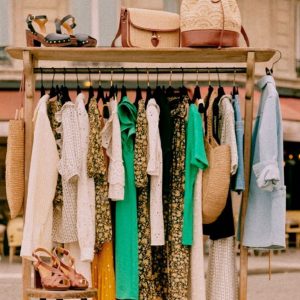 You probably know all bout the relationship between Paris, luxury, and the arts. Sezane is another chapter in this endless story, but with an eco-friendly angle to it. The brand was founded by Morgane Sézalory. The birth of this brand was not planned for but came about as a result of a lucky find. An abandoned collection of vintage clothes and a love for fashion ideas led to the existence of Sezane.
Since then, the company has grown to cater to diverse yet stylish needs. Their designs are not voluminous or restrictive. If anything, they manage to stay practical, stylish, and sexy. Have you ticked all your fashion boxes yet?
However, most important to us is their devotion to staying sustainable and ethically conscious. This is not an easy stance to take (economically and fashion-wise), but Sezane pulls it off and stays affordable at the same time. There are a lot of clothing brands promising quality, but among the eco-friendly ones, Sezane is battling for the top spot. Read our in-depth Sezane review.
4. Quince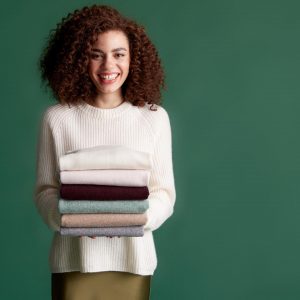 The popular notion is that eco-friendly products are more expensive than their counterparts. To a large extent, the same holds for clothes. Quince got the memo but proceeded to ignore it. The goal of this brand wasn't just to make quality eco-friendly wear but to do so at "radically lower prices.". They believe that nice things shouldn't necessarily be expensive.
That standard isn't the only one they operate by; sustainability is a big part of their brand identity. For starters, the company seeks to utilize materials that are sustainably produced. Furthermore, they also emphasize reducing the carbon footprint of their goods. It is for this reason that they ship directly from factory to customer. Such a measure reduces transportation costs and carbon emissions.
Other aspects of environmental sustainability are not left out as well. Quince foregoes plastic packaging and uses as little packaging as is possible to help reduce waste. Most importantly, though, they maintain responsible living conditions and pay their workers fairly. Quality backed by strong values is definitely worth the price.
5. Christy Dawn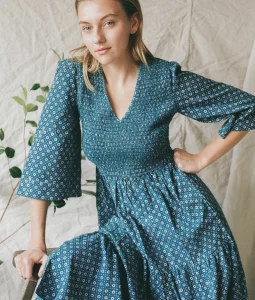 A fashion company that's so green, they are defined by their eco-friendliness. Christy Dawn makes wonderful clothes, but it's mostly their commitment to "Mother Earth" that earns them a place on this list. The company has some initiatives designed to give back to the community and the environment. A look at their journal should prove our point.
One of the initiatives referred to above is the "Farm to closet" concept. The latest farm to closet collection benefits farmers and artisans of the Oshadi Collective. The materials are produced on replenished land. The replenishment is facilitated by ancient natural practices rather than by synthetic means. As such, purchasing an item from the collection contributes to supporting sustainable farm use and local farmers in the region.
There's one thing to note, though; their clothes may be considered expensive by some. Read our in-depth Christy Dawn review.
6. Amour Vert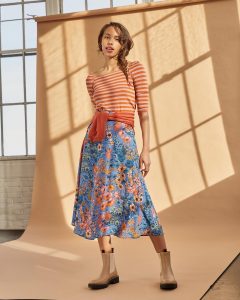 Amour Vert is one of those brands where eco-friendly business approaches meet innovation. This brand operates with sustainability in mind but incorporates innovative thinking and business strategies to help its bottom line. The result is a company that develops its own fabric with ethically sourced, eco-friendly fibers.
As we all know, eco-friendliness doesn't stop with the materials used to manufacture clothes. It also includes the sustainability of their operations and the risk they pose to the environment. Looking at things this way, no brand is completely eco-friendly. Still, Amour Vert does more than most with its tree-planting program (in collaboration with American Forests). The program is called tees for trees, and the concept is simple; for every tee sold by the company, a new tree would be planted by Amour Vert and its partner.
Even their packaging is designed with the environment in mind. Amour Vert was among the first companies to employ compostable bags in their packaging. Similarly, the company only uses recycled materials and soy-based inks in its packaging.
Then there's "ReAmour" to ensure that the company is in a position to always recycle its products, thus helping to keep them out of landfills. Read our in-depth Amour Vert review.
7. Afends
Afends makes clothes for both men and women, but the opening message on their website grabs our attention the most. Don't get us wrong; they make impressive clothing, but the sustainability that is key to the future of our planet is of more concern.
Their fabric of choice is hemp, and they aren't shy about it. The brand has dedicated pages on its website explaining the benefits of hemp and how it does less damage to the environment than the more popular cotton. In fact, they are pushing hemp as the fabric of the future.
The choice of fabric, however, is just the beginning. Afends also factors in the same sustainability and waste reduction principles in their designing process. Firstly, their collections are created from 100% sustainable fibers. Whatever waste is generated during the production process is then incorporated into scrunchies. The company continues to find creative ways to recycle their waste
8. Cuyana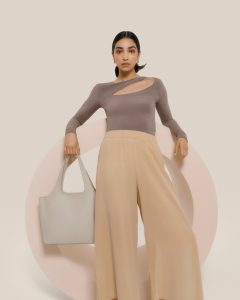 Founded in 2011 by Karla Gallardo and Shilpa Shah, Cuyana has gone from strength to strength. Both women had success in their careers and education before starting the brand. Still, their progress with Cuyana has come to define them so far. In fact, they are so highly rated that Karla Gallardo was recently named one of 100 Powerful Women in Business by Entrepreneur.
Cuyana aims to meet the fashion and style needs of the modern woman but strives to achieve this while using its "fewer, better" approach. You can guess what they mean by this. The goal is to use carefully selected fabrics and a detailed waste-minimizing approach to design clothes.
The "better" part of the philosophy is concerned with the level of skill and quality demanded from the Craftsmen and materials, respectively. You have high-quality, long-lasting clothes and are encouraged to buy fewer pieces of clothing as a result. That's the vision, and people are buying into it. Read our in-depth Cuyana review.
9. Vege Threads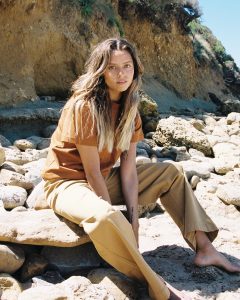 This is one of the more affordable eco-friendly clothing brands, though that might have something to do with the fact that they don't produce luxury wear. Still, someone has to produce functional, everyday eco-friendly clothes, and Vege Threads is one of those to have taken up the mantle.
Their environmental consciousness is obvious in their choice of fabrics, with hemp and organic cotton being particularly popular. The fabrics are also made locally, thus, reducing their carbon footprint, saving the environment from more harm, and supporting local craftspeople and workers.
It doesn't end with fabric choice; Vege Threads gives back to society through 1% for the Planet. This company brings together businesses willing to positively impact the world. Through them, Vege Threads participate in environmental projects.
Environmentally conscious; products spanning many different categories of wear; and a philosophy promoting body positivity: this brand ticks the boxes of many women out there.
10. Two Days Off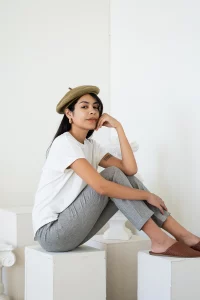 When you have a founder passionate about fighting climate change, it's hard for sustainability to not be one of your guiding philosophies. That's the case of Two Days Off, and they are still committed to being carbon neutral.
Suppose you're wondering why someone so bothered about climate change delved into the fashion industry (a notoriously high contributor to carbon emissions). We think it should be obvious in that case: she partly wanted to show them that the changes they were averse to were indeed possible.
In our opinion, she has. Although the brand is still growing, they make quality wear from natural fiber. In addition, they were one of the first brands to be Climate Neutral Certified and have now offset their carbon emissions for two years running.
11. Sisterhood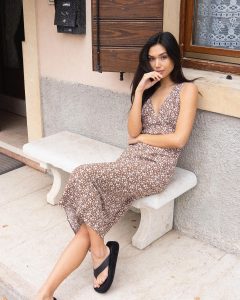 Sisterhood doesn't want to make money creating and selling clothes with an ugly past (they said it first, we simply recycled it). As a result of this commitment, all materials used in running the brand are made from recycled materials and are biodegradable.
The same concepts are largely followed in making their clothes, though you should note that they use some synthetic fabric as well. Along with the consideration in choosing fabrics, there is also a promise to always strive to be eco-friendlier.
Finally, there are the "sustainability projects" that they are involved with. Sisterhood aspires for carbon neutrality, and, in line with this target, they collaborate with TreeSisters.org to plant trees for every order placed. They also donate monthly to sustainability projects that they consider worthy. Read our in-depth Sisterhood review.
12. Everlane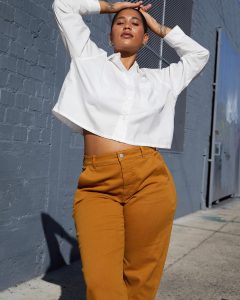 Ever heard of the transparency pledge? It's a pledge that holds a brand and its suppliers responsible for whatever labor risks and abuses occur in their manufacturing supply chain. Everlane has signed this pledge, so we know they are not hiding from human/labor rights scrutiny. This brand is really devoted to maintaining operations that conform to all principles of sustainability.
With that in mind, we decided to look at their efforts in stemming carbon emissions as well. Though they have not shared any results indicating their success, the company has outlined plans and approaches to reduce its carbon footprint. Considering their pledge and activities to eliminate virgin plastic from their packaging, we might just have to believe them.
Until we are proven wrong, their emphatic efforts are transparency have earned our trust. You should check them out to see if they earn yours as well. Curious to find out more? Read our in-depth Everlane review.
13. Tentree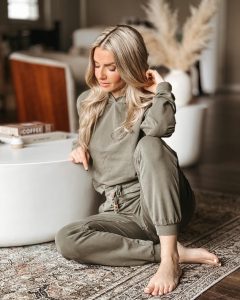 The brand's name should indicate how it sees deforestation and climate change. You could probably also guess its solution to both problems. They plant trees, but they do so with a twist; they invite you to plant with them. Tentree offers its customers the chance to subscribe to tree-planting plans to offset their carbon footprints.
However, Tentree is more than just trees. They also apply the principles of sustainability to their manufacturing practices as well. In that spirit, they ethically source for their goods and still provide a labor-friendly working environment in their factories.
It is impressive that they manage to do all this while producing such a large collection of quality men's, women's, and kids' wear. What's more impressive to us is their transparency; they have published a code of conduct to be judged by, along with ledgers of all their factories.
14. Soluna Collective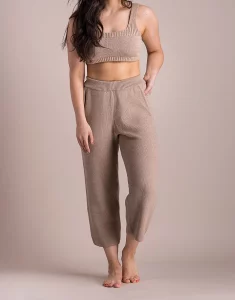 The Soluna Collective deals exclusively in eco-friendly women's clothing, and by all indications, they do a good job. These wears are ethically made per ideas adopted from leading organizations in the fair trade movement. That's the reason the brand is categorized as a "collective." This is a reference to the belief that all artisans within their canopy are a part of the brand.
On the company website is a list of principles stating their employment positions. But their efforts at staying sustainable extend beyond that. Soluna Collective are also conscientious about the materials they use. It sources for them in line with environmentally-conscious metrics. This careful selection covers the eco-friendly dyes they use as well.
All of these are rounded up by their low carbon emissions. Apparently, they love to show off the craftsmanship of their artisans, and their products are handmade. This means energy savings and a low carbon footprint.
15. Kotn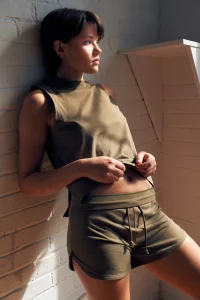 There are some certified B corporations on this list. However, Kotn has the highest impact score of any clothing brand in North America. This success in being a sustainably responsible environment is largely down to the groundwork put in by its co-founder.
Today, though, the brand is more than the efforts of any single individual; many hands go into producing the quality apparel their customers love. All of these hands are respected and suitably compensated for their contributions.
The respect doesn't stop with compensation. Since its inception, Kotn has made it a point to contribute to job creation, education, and infrastructure in their communities. After years of growth, they can proudly boast of supporting almost 2,400 small farmers and building 15 schools. Theirs is a cause worth contributing to with your purchases.
15 Eco Friendly Clothing Brands: Editor's Verdict
There's nothing remotely easy about maintaining an eco-friendly brand in an industry where your major competitors are indiscriminate in their activities. However, the above brands have done so and thrived at it. Their achievements and practices deserve praise and shouldn't be played down. So, we would love to point out that the order of this list isn't based on any particular metric. Instead, celebrate their consciousness and patronize them for it. Also, note that the absence of exclusive eco-friendly male clothing brands is not intentional. Ciao!
Check out other reviews of famous brands like Rue21, La Ligne, Tessabit, and The Kooples.