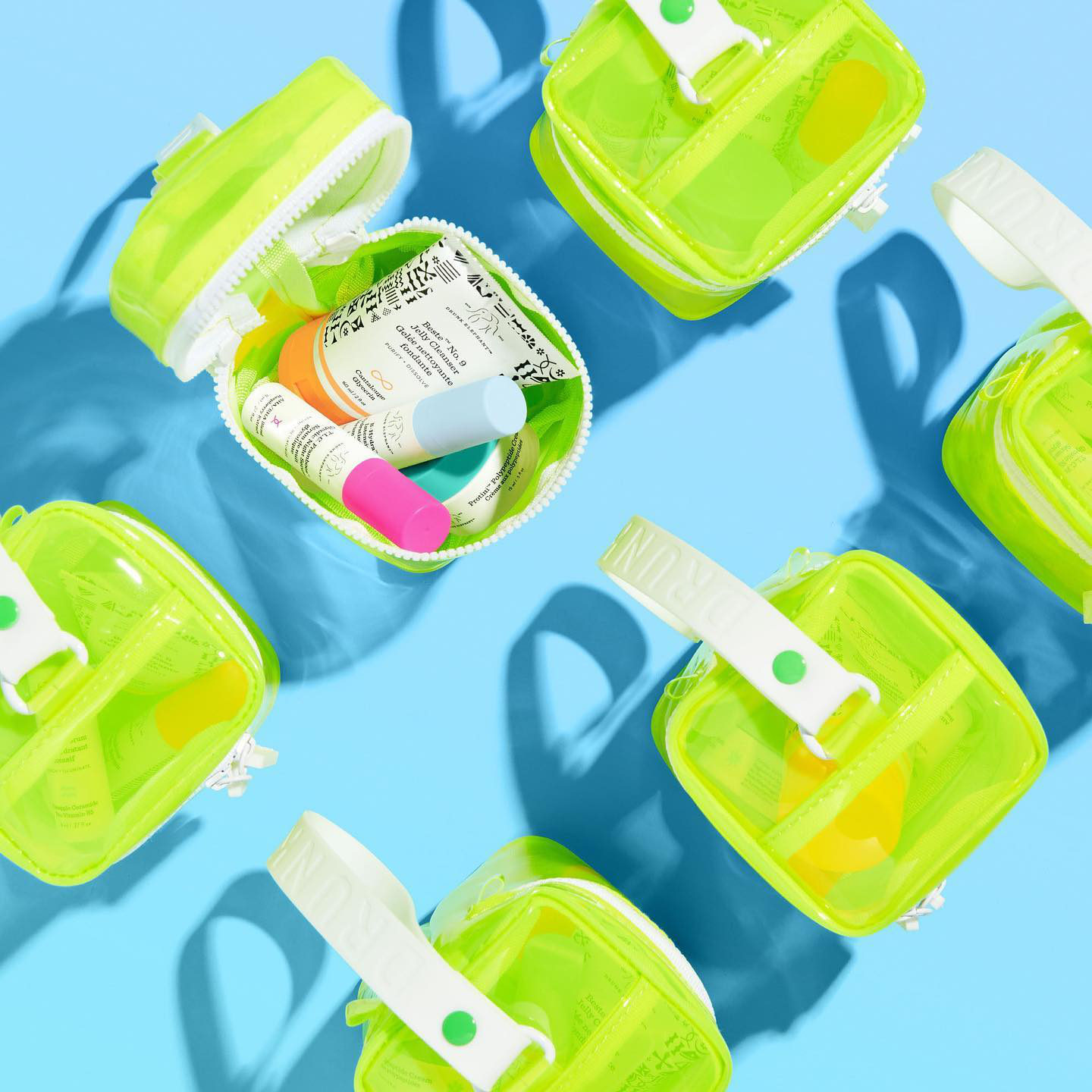 Whether your skincare routine involves the simple moisturizer and toner step or a more complex process, all that matters is using high-quality products. Several skincare solutions are available, but you have to be mindful of low-quality products. Bad skincare products can damage your skin or even harm your health. In addition, some brands make products for specific skin types, so the best product for you depends on your skin and personal preferences. Luckily this detailed list will help you discover the best skincare brands addressing different skin conditions and concerns.
15 Best Skincare Brands
Some brands offer clean, organic products, while others include safe, dermatologist-approved chemicals. You'll learn about the various kinds of skincare brands from the list below to ensure a more informed decision about which products to use. We'll introduce you to some of the best skincare brands out there, and you should also keep an eye on our reviews which are linked to each of them. By checking out those brand reviews, you can find more information about the products, brand details, and customer reviews as well!
1. Caudalie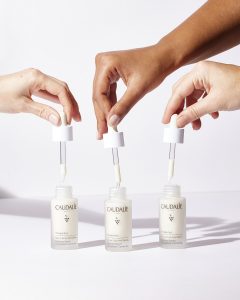 It doesn't matter if you're looking for an anti-aging solution, dark spot remedies, or acne treatments, Caudalie offers natural luxurious skincare products that boost your skin routine. With skincare, it's essential to use trusted and high-quality brands that are proven to work compared to cheaper products.
Caudalie is a European skincare brand based in Bordeaux, France, that develops effective beauty elixirs to treat various skin conditions. Furthermore, the brand introduced products that feature grape seed polyphenols, a powerful antioxidant agent. All Claudalie's formulas contain natural and botanically-infused ingredients to create clean and effective skin solutions.
This French beauty brand creates various products – from cleansers, serums, creams, and moisturizers to address different skin problems. It is also environmentally conscious and uses clean ingredients according to ethical and eco-friendly standards. Caudalie skincare is free of parabens, phthalates, and mineral oils.
Although the brand first entered the market with only three products, it has grown to offer an array of skin care products like face masks, creams, ampoules, and more. It is among the best clean skincare brands to give natural, familiar ingredients safe for all skin types. Caudalie skincare products are available on the brand's website and in other American beauty stores like Sephora. Consider reading our reviews of Caudalie.
2. Innisfree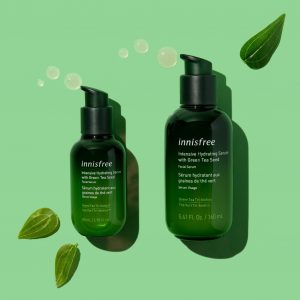 K-beauty products are becoming more popular across Europe and the United States. But, only a few brands have lived up to the hype. If you want a Korean skincare brand that provides clean, high-quality products at affordable prices, you can try Innisfree. It is the first eco-friendly brand introduced by Amore Pacific in South Korea.
Innisfree skincare formula contains ingredients from Jeju Island in South Korea, known for its magical and healing benefits. The brand seeks to offer healthy and eco-friendly beauty products made with natural goodies obtained from Jeju Island. All Innisfree products are cruelty-free, plant-based, and without toxic or harmful ingredients.
It offers safe, effective skincare products to promote mindfulness and eco-friendly practices in the beauty industry. The brand also takes upcycling approaches to create effective beauty products from discarded products like a coffee foil to increase sustainability. This K-beauty brand offers an extensive product line with a range of makeup and skincare items for women and men.
Some of the brand's bestselling items include the Super Volcanic Pore Clay Mask, Olive Real Cleansing Foam, and the Wine Peeling Jelly Softener. It's perfect for amateurs who are just starting their skincare journeys. The brand provides cosmetic sets and various routines to address different skin problems. It also offers a website blog where customers can learn about proper skin care measures.
In addition, Innisfree has an excellent reputation and is mentioned as one of the best Korean skincare brands by several media publications. It boasts varieties of products to fit different skincare routines and busy schedules. Innisfree products are also affordable and exclusively available on the brand's website. Read our review of Innisfree.
3. True Botanicals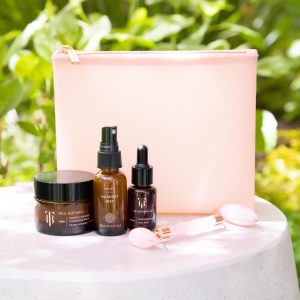 True Botanicals skincare products are a delight to any skincare fanatics. The brand provides effective products ensuring fast results, with cruelty-free, organic, Leaping Bunny certifications. It boasts an extensive product line with an array of non-toxic, natural skincare products, backed by detailed clinical research and tests.
The company partners with expert anti-aging scientists and sustainable green chemists to create skincare products rid of all toxins. All True Botanical products are infused with nourishing botanical extracts, natural antioxidants, vitamins, and essential fatty acids. And they come with the MADE SAFE® seal, following the most comprehensive and strict safety standards.
True Botanicals' skincare and cosmetics line include essential oils, shampoos, creams, boosters, and masks for different skin conditions. According to various media publications, it is among the best clean skincare brands with fast-acting formulas suitable for all skin types. It also recommends skincare routines with step-by-step guides and techniques for individual products to ensure results. Read our reviews of True Botanicals.
4. The InKey List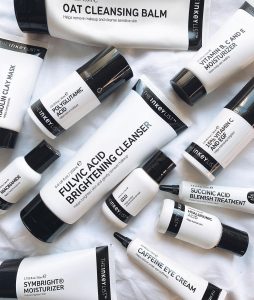 This UK brand offers clinically tested skincare products to provide a range of skincare solutions such as anti-aging, acne treatment, dark spot removal, and many other problems. It also gives a selection of hair and cosmetics products providing beauty care solutions. The Inkey List allows customers to personalize their skincare regimen with several options to meet different needs.
The brand is well-known across Europe, with several award-winning products often recommended by beauty experts and influencers. It partners with the best cosmetologists to create fast-acting skincare formulas without toxins or harmful ingredients. Customers can easily shop for products based on their concerns and routine step.
The InKey List also provides an informative blog that guides users through various skincare routines and offers tips on how to combine products for effective results. In addition, there's a short quiz on the website that helps determine your skin goals and presents a convenient starter routine. Some of the brand's bestselling products include Hyaluronic Acid Serum and the Salicylic Acid Cleanser.
With prices as low as €15.99, it is one of the best affordable skincare brands making products that can be accessed by a range of users. The brand also commits to climate impact through recyclable packaging and sustainable production to reduce carbon footprints. From Vogue to TikTok, GQ, Glamour, and This Morning, many beauty editors have great reviews about this brand.
5. First Aid Beauty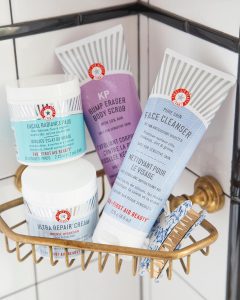 First Aid Beauty was among the first brands to introduce clean skincare products in the beauty market. It offers fast-acting solutions to various kinds of skin concerns without compromising ethical and sustainable standards to ensure a clean environment. The brand has multiple collections of skincare and makeup products, making headway in the beauty industry.
From moisturizing solutions to serums, lip & eye treatments, and makeup products, First Aid beauty offers clean, healthy products that allow customers to feel good about themselves. It provides essential beauty products for various purposes, prioritizing the use of natural, organic ingredients. All FAB products are free of common allergens and toxins or harmful chemicals.
In addition, it uses plants, herbs, and natural spices to create safe products that help protect the skin and the environment. FAB was one of the first few brands to supply animal-friendly cosmetics, and they ensure that all their products are cruelty-free. Also, several media publications confirm that it ranks high among the best cruelty-free brands. Consider reading our review of First Aid Beauty.
6. COSRX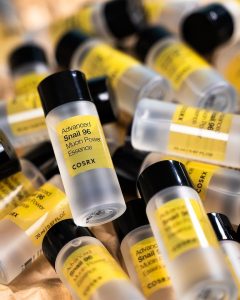 This Seoul-based brand offers essential skincare products that target many skin issues that other mainstream brands overlook. The company helps boost the confidence of its customers and provides quality products for various kinds of routines. It is also committed to cruelty-free and eco-friendly products with positive social impacts.
In the beginning, Cosrx launched its first product line with creams and other treatments to treat acne patches and breakouts. It has since developed multiple collections of beauty products to care for a wide range of needs. This brand offers suitable remedies for skin disorders and all you need to achieve a perfect glass skin complexion.
Cosrx catalog features 8 product lines; Full-Fit, Pure Fit, Shield Fit, Real Fit, One Step, Hydrium, Balancium, and AC Collection. As the recipient of several beauty awards like the Amazon Best Seller in Facial Cleansing Gels, it leads some of the best Korean skincare brands. If you have trouble getting the right products for your sensitive skin, you can try Cosrx. Read our extensive review of COSRX.
7. The Ordinary
Despite what the name suggests, The Ordinary is an outstanding beauty brand that helps to make skincare accessible to a wide range of users. It has an extensive product line featuring various skincare solutions containing simple, science-backed formulas to solve different concerns. The Ordinary is a mainstream beauty company with widespread global recognition.
The company prioritizes clinical research, with no-frills packaging, high active ingredients, and low price rates to stand out from other beauty brands. It offers a huge product lineup that includes haircare, skincare, full-body, and makeup products. Customers have several options to choose from to personalize their skincare routines.
In addition, The Ordinary products are cheap compared to other brands, as it's ranked among the best affordable skincare brands. All the products include a simple, plant-based formula that helps repair damage and ensure fast-acting results. It also provides essential details about the use of each product to help customers make an informed decision about what products to purchase.
8. Lumin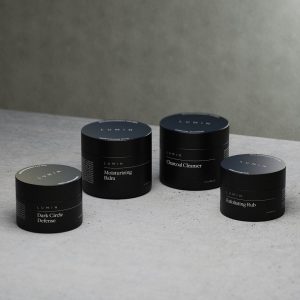 Most mainstream beauty brands target female customers and don't provide effective products that cater to male users. But, Lumin is a male-specific skincare brand that offers premium products with simple and effective active ingredients to improve your skincare game. It introduces multiple product lineups to help men achieve their skincare goals.
Through clinical research and tests, Lumin is one of the best men's skincare brands creating effective beauty formulas that contain essential, active ingredients. It allows the modern man to properly attend to grooming and personal care with comprehensive skincare products. Lumin products are made for thicker and tougher skin textures, unlike softer women's skins.
Customers can shop individually for products to personalize their skincare routines or purchase sets that address specific concerns. With varieties of products for dark circles, fine lines, wrinkles, dry skin, and acne, you will find different solutions for all your complaints. All Lumin skincare products are paraben-free, dermatologically tested, and cruelty-free. Read our reviews of Lumin.
9. Drunk Elephant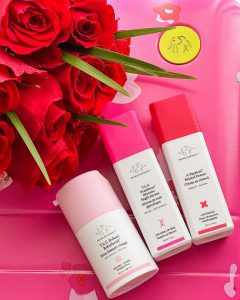 You've probably heard about this brand from Instagram ads, beauty influencers, and experts worldwide. It is one of the best skin-care brands that promises products made with cleaner and natural ingredients. Drunk Elephant was launched with a mission to provide alternative skincare solutions that work for various conditions and skin textures.
After thorough research, the brand discovered that most products contain 6 ingredients that affect skin repair. These ingredients are tagged 'suspicious six' and include essential oils, drying alcohols, silicones, chemical sunscreens, fragrance & dyes, and SLS. The brand also bans toxins and mineral oils to prevent skin damage and boost repair.
The brand creates fast-acting solutions with virgin marula oil, high active fatty acids, and antioxidants. To promote cleaner beauty products, it also bans natural ingredients harmful to the skin. With Drunk Elephant, you'll find skincare products that work well with your natural skin pH levels to boost natural skin repair. In case you are curious to find out more, read our reviews of Drunk Elephant.
10. Beauty Pie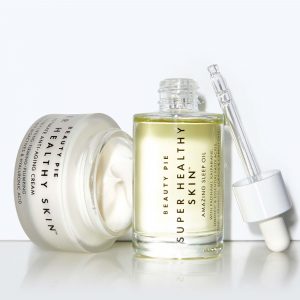 If you're looking for a budget-friendly beauty brand with high-quality products, then Beauty Pie is perfect. This brand is dedicated to making skincare accessible to varieties of customers by offering effective skincare solutions at low price points. Everyone deserves healthy-looking skin without worrying about the high cost of products.
Beauty Pie's product lineup features high-performance skincare from Switzerland and Japan, French candles, supplements, haircare, and body care products. Moreover, it encourages customers to explore clean, vegan, cruelty-free products ethically made in independent labs. Customers can shop sets or individual products to personalize their skincare routine.
As one of the best affordable skincare brands, Beauty Pie allows you to achieve your skin-care goals at little cost. It offers a low-commitment subscription service where customers can get exclusive deals and follow a consistent skincare routine. There's also a gift option where you can send your loved one quality skincare presents. Check out our reviews of Beauty Pie.
11. Avene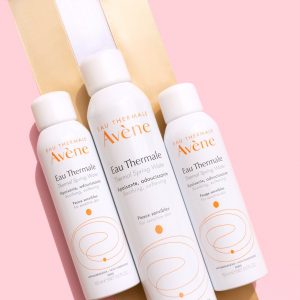 Most expert dermatologists recommend Avene products as a treatment for calming sensitive skin types. Avene has made a significant impact in the skincare industry spanning over two centuries with hundreds of collections for various skin issues. It centers on dermatology and hydrotherapy, with Eau thermal spring water as its core ingredient.
Avene celebrates pure spring water as a remarkable ingredient for helping to relieve all types of sensitive skin and provides healing. The product collection features facial cleansers, mineral lotions, toners, hydrating balms, minerals lotions, toners, aqua gels, and more. Several beauty gurus worldwide have also confirmed it's one of the best skincare brands with professionally-made products.
The brand's product line caters to individualized needs to allow customers to shop based on their skin conditions. You can also purchase the brand skincare kits expertly curated for seasonal or daily use. There are also specialty products like Antirougers, Tolerance Control, Cold Cream, Physiolift, etc., that help to treat burns and prevent skin redness.
For instance, Avene Cicalfate is the brand's bestselling wound care product line that helps to restore the skin barrier. It offers hydration, balances the skin's microbiome, and removes external aggressors. This collection features a protective cream, scar gel, restorative lip cream, post-procedure emulsion, and hand cream. You'll find quality products that restore your skin and promotes rejuvenation. Read our reviews of Avene.
12. Dermalogica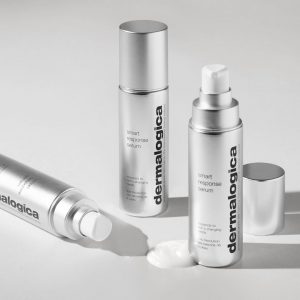 Dermalogica helps to simplify your skincare routine with effective products that gently treat various skin concerns without any bad effects. The brand promotes cleaner beauty products banning toxins and harsh minerals or preservatives that cause skin damage over time. It offers over 100,000 skin therapies that are dermatologist-tested with fast results.
All Dermalogica products are free from SD alcohol, artificial colors, and fragrance that trigger skin irritation. With a zero-tolerance policy, it's among the best cruelty-free skincare brands. Also, it donates a portion of sales to help rescue women in marginalized communities. Customers can shop from an extensive product line to find effective products for all skin types.
In addition, the brand connects with users to find the correct regimens for their skin types and condition. Dermalogica cleansers help remove dirt and debris from your skin without stripping the natural oils. It creates a gentle formula that balances your natural pH levels to prevent skin irritation or breakouts, with care solutions for mild daily use.
For customers who want to remove dark circles and puffiness, Dermalogica offers delicate treatments to protect the eye area. The eye treatments feature a wide selection of products to hydrate, brighten and remove hyperpigmentation. It also provides anti-aging solutions carefully formulated for the eye area. Read our extensive review of Dermalogica.
13. Disco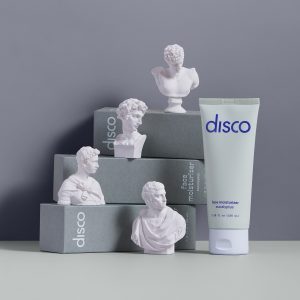 The cosmetics industry doesn't have a lot of options for male shoppers, so Disco was developed to take on this challenge. It offers a different perspective on masculinity by encouraging men to engage in proper grooming routines for a healthier complexion. Disco also prioritizes clean, natural ingredients that promote skin repair representing the best men's skincare brands.
This male-oriented skincare brand has an extensive product lineup to provide multiple options for all types of skin concerns. It also teams with expert cosmetologists to create an effective formula specifically for male skin types. All Disco products contain natural, familiar ingredients like eucalyptus, apricot oil, horsetail, and aloe vera.
The Disco skincare collection includes various face scrubs, eye sticks, purifying masks, and cleansers. It seeks to break societal barriers and redefines the concept of male grooming to cover a wide range of individual routines. Also, Disco has gained global recognition and awards like the Askmen award for the Best Brand of 2020.
With quality skincare products, the brand aims to remove the stigma on male skincare. It also partners with several male beauty experts to offer videos and blog articles teaching male users simple and effective techniques to achieve bright, glowing skin. Some of the brand's bestseller products are the Disco Repairing Eye Stick, Hydrating Face Moisturizer, and the Face Cleanser Stick. The Disco Natural Deodorant is also a bestseller item. Consider reading our reviews of Disco.
14. Augustinus Bader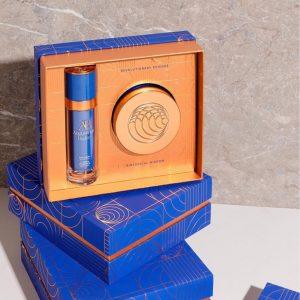 Augustine Bader is globally-recognized as one of the most qualified experts in stem cell biology and regenerative medicine. He launched the Augustinus Bader skincare line to introduce science-backed treatments for different skin conditions.
In addition, the company has revolutionized the skincare industry with its Trigger Factor Complex technology that ensures fast results. This technology supplies core nutrients and powerful natural ingredients to the cells to encourage cell renewal. It creates adaptable skin and hair care solutions that address individual concerns like hyperpigmentation, cellulite, fine lines, and wrinkles.
Augustinus Bader offers the best intensive care solutions for users with sensitive skin, acne breakouts, dark spots, eczema, and other conditions. It provides creams, beauty serums, and more created with effective formulas that repair skin damage caused by external stressors. This is one of the best skincare brands with multiple, expertly formulated award-winning products. Read our reviews of Augustinus Bader.
15. Geologie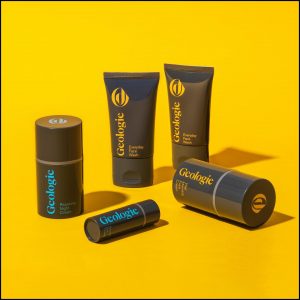 More male-oriented skincare brands are storming the beauty industry, but only a few make a positive impact. Geologie offers premium personalized skincare products for modern men to suit different lifestyles and skin concerns. It allows customers to develop a customized skin-care routine to achieve healthier, smoother skin.
Geologie features in Men's Health, New York Post, Forbes, and other publications as one of the best men's skincare brands. It offers high-performance moisturizers, toners, cleansers, and serums created with high-acting ingredients that do not damage or irritate your skin. All the brand's products come with simple use tips to ensure premium results.
In addition, Geologie offers a short quiz that helps determine your skin type to determine the right products that will work for you. Geologie skincare products are animal-friendly and free of parabens, sulfates, fragrances, and other harsh chemicals that irritate your skin. The brand is dedicated to clean beauty formulas that are gentle with balanced pH levels and won't strip your skin of its natural oils. Curious to find out more? Read about our Geologie reviews.
Best Skincare Brands: Editor's Verdict
Whether you're a skincare fanatic or an amateur user, the only way to achieve a healthier, smoother complexion is by using high-quality products. Clinical research has confirmed that most mainstream brands use harsh chemicals and toxic ingredients that damage or irritate your skin after use. So, it's essential to prioritize cleaner products in your skincare routine.
However, finding premium skincare products is hard with limitless options available in the market. Still, our list of the best skincare brands offers a good starting point. We highlighted dermatologist-approved companies with varieties of products to suit specific needs. This allows you to make informed decisions as you buy products to ensure satisfactory results.
Are you looking for tools to use in line with these skincare products? Check out our reviews of Evolve Beauty, Foreo, and Dermaflesh. Alternatively, check these 10 Best Hair Loss Treatment Brands.